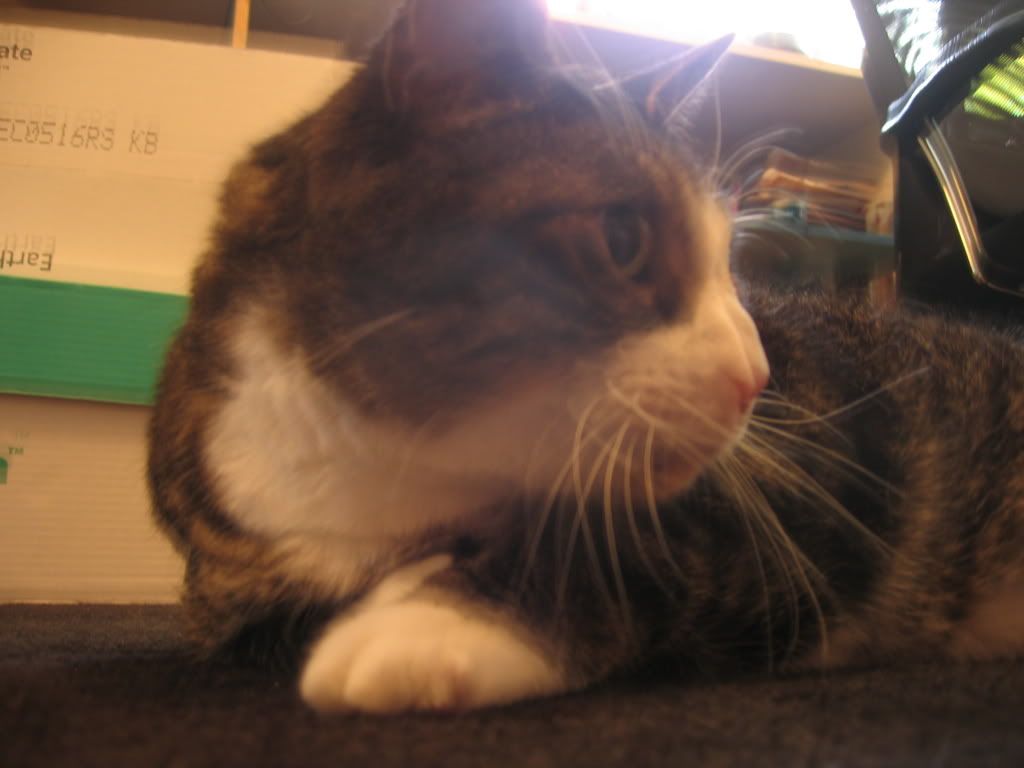 My cat, Blackjack, died this morning. He was 15.
In summer of 1993, my babysitter's cat, Tigger, had kittens. It was a smallish litter, only 3 kittens, whom we named "Friendly", "Flatface", and "Blackjack". This, of course, sparked a family conversation about adopting one of them. We hadn't had a pet since our hamster, Nibbler, died (possibly of obesity, maybe we should have called him "Gobbler"). I was on the fence, but my brother was fully in favor of getting a kitten. So we decided to go for it. Our discussion had taken a while, however, and by the time we came to this decision, there was just one kitten left, Blackjack. We were disappointed that we couldn't adopt Friendly (who would be renamed Rusty), but at least we didn't get Flatface (Taz)!
As it turned out, Friendly/Rusty got less friendly as he grew up, and Flatface/Taz grew out of his old name and into his new. Blackjack kept his name, and his friendly, laid back personality, which was quite a feat living in a house with kids the age of my brother and I at the time. As time went on, and my brother and I went off to college, he became more and more my dad's cat. They spent many an hour napping on the couch and watching the White Sox or Bears.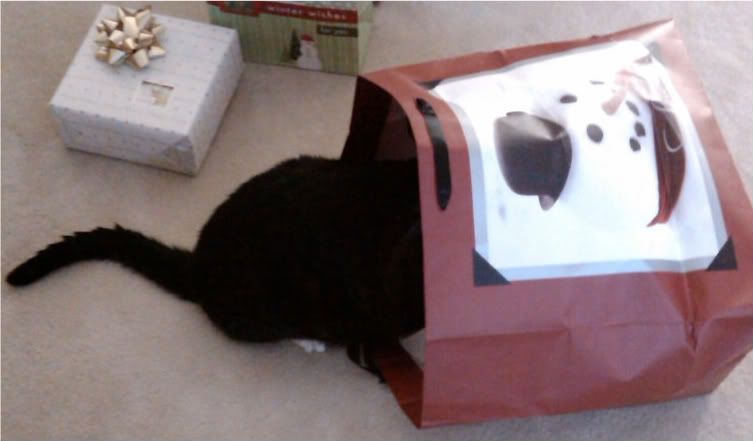 When I returned from college and began my (usually fruitless) search for a job, Blackjack began to spend more time up in my room. He would just nap on my bed and watch as I frittered away my time on the internet. I still find myself glancing over to my bed while writing this, expecting to see him curled up and snoring on the bedspread. Whenever I would lie down to read a book, he would get up and lay back down next to me.
When I returned from Minneapolis yesterday, I learned that he hadn't been eating and he had lost a noticeable amount of weight. He was also acting strangely, so I took him to the vet this morning. They found a large tumor in his abdomen, and while he was there, he had some kind of stroke. He had to be put to sleep shortly thereafter.
Requiescat In Pace
, Blackjack. We lost a family member today.